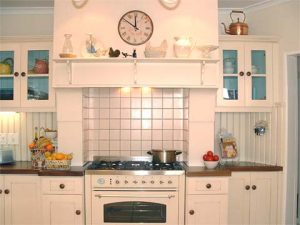 Our kitchen is both the sociable heart of the home, as well as a functional food preparation space.
It is a wonderful spacious room with a separate dining area, which faces an indoor courtyard and a colourful back veranda.
The area with the kettle and toaster works particularly well through the use of double fold-back doors that can be closed easily for a tidy look.
There are clever details such as full-extension pull-out shelves allowing easy access to heavy equipment.